About Us
Kiwi Self Storage is 100% New Zealand-owned and has been operating since 1997. With conveniently-located facilities in Auckland and Wellington, we strive to make the whole process easy for our customers.
All of our facilities are clean, safe and secure, with electric perimeter fencing and monitored CCTV. The offices are open Monday - Saturday, and our managers live on site. Having resident managers means that should anything happen outside office hours, they can be quick to respond. They also perform daily lock checks of every unit in the facility to ensure that your belongings are safe.
Whatever your storage needs, please enquire now or give us a call to talk to one of our friendly team about how we can help.
Health and Safety at Kiwi Self Storage
All of our storage facilities undergo an independent Health and Safety audit each year, and our staff are provided with First Aid training.
We have an Automated External Defibrillator (AED) at every Kiwi Self Storage facility and they are available to the local community. The use of an AED within 3-5 minutes of collapse can increase the chance of survival by up to 40% and the immediate use can increase someone's survival by up to 80%.
To locate your nearest AED, click here. 
The Self Storage Association of Australasia and what our membership represents
We have been active members of the Self Storage Association of Australasia since we started our business over twenty years ago. The Self Storage Association of Australasia (SSAA) was founded in 1990 and has since evolved into a trusted and professional industry advisory body, representing approximately 1500 self storage facilities across Australia and New Zealand. Being a member of the SSAA means that we maintain a certain level of service and adhere to an independant code of ethics, so you can be confident in your choice to store with us. 
Proud supporters of: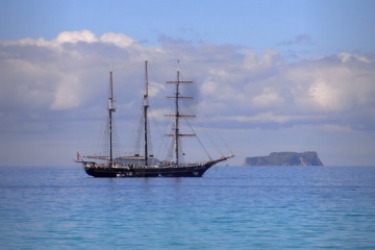 The Spirit of Adventure Trust
We have contributed to the Spirit of Adventure Trust for many years and continue to support their commitment to transforming the lives of young Kiwis.