UPDATE 2023
A Comprehensive Guide to Self Storage
This comprehensive self storage guide aims to cover all possible aspects self storage. At Kiwi Self Storage we believe in making life easy.  Whether you need a lot of storage or just a small amount, for a month or a decade, we can help you. As with many businesses, we have adjusted some of our processes over the last year, and have seen changes in who is using our facilities. For this reason we have created a 2023 update of our Self Storage Guide.
Our storage facilities are safe, high quality and modern with all of the features you would expect and more.
You can use the links below to jump to any specific section:

As self storage can be a bit daunting, lets walk you through the process from start to finish.
First things first, you want to find a convenient self storage facility, based in a relatively small radius from your home or business. Additionally for your business you may need easy access to areas where your customers are located or access to major transport routes which you frequently use.
Once you have  located your nearest storage facility, there are a couple of things you need to know before giving them a call or popping in and speaking to the staff. After all, they're the experts at all things self storage, but they can assist you more effectively if they know what you need!
Ideally you need to have some idea what you want to store, at least number of rooms, whole house, garage, inventory etc.
Approximately how much space it will occupy before contacting us so we can recommend or show you an appropriate unit.
So once you've decided you want to put some of your belongings or inventory into storage and what that involves, you will need to figure out how much space you require. We reccommend using our space calculator or 3D size guide. These will give you an idea of how much space your belongings will take up.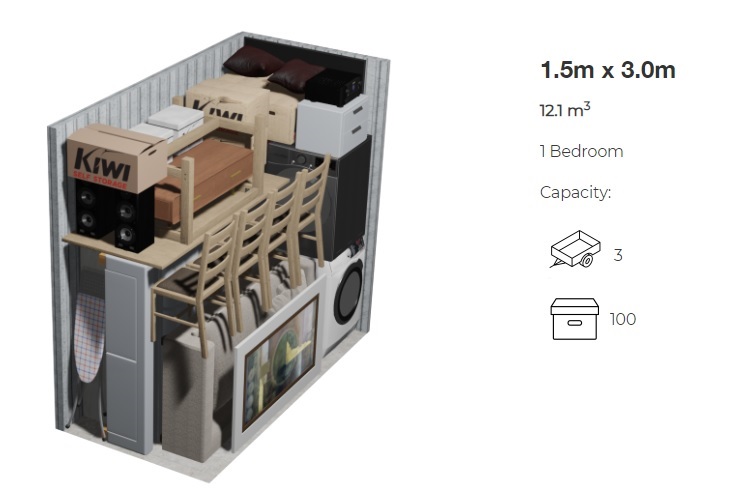 If you cannot think where to begin or are unable to work this out exactly, you can ask for small medium or large when asking about a unit. You can also specify this on the contact us or 'Get a Quote' page when selecting a unit size. At Kiwi Self Storage you can talk to any of our friendly staff. They have a wealth of knowledge and will help you decide what you need. Don't worry!
Either way we always recommend that you contact us first, before visiting the facility and asking to see the units. You might be surprised at how much you can fit into one of them if you store upwards or add shelving (don't worry, our staff can advise you on that too!) We have a wide range of sizes available so will have no problem meeting your requirements. Please note that unit sizes vary by location.
When you visit the facility and decide to go ahead with the storage rental, you'll be asked to fill out your details and decide whether you'd like insurance. Although the chances of damage to your belongings while they're in self storage are small, we highly advise that you take out insurance. Ours is really good value, tailored, on-the-spot cover with no long forms to fill in, it may cost as little as a cup of coffee per month. You can also pick up any packaging that you might need from one of our on-site shops.
Our minimum rental period is 4 weeks and you can store with us for as long as you need to. If you find that you need to upgrade to a larger unit or downgrade to a smaller one, providing there's a unit available, this process is simple. If there isn't one, we'll do our best to accommodate you. Our staff are here to help make the whole process easy for you so just ask them if you have any questions.
Once the form is completed, all you need to do is move in! You can borrow our free loan trailer or trolleys if you need help moving your belongings, then you're all set.
Our systems allow yo to have the option of filling in our forms digitally, and when required our facility managers are able to direct customers through the facility from their office.

Although it can be tempting to make your self storage decisions entirely based on price, there are other things that you should take into account.
Proximity
Whether it's the proximity to your business or home, the location of your storage facility is important. If you're travelling overseas, you might want to look for a facility near friends or family who you can give access to your unit if you need to retrieve anything or there are any unforeseen issues. We have a number of conveniently-located facilities in Auckland and Wellington, visit our website to find out more.
Security
Security is an important factor when choosing a facility. Our facilities are protected by electric perimeter fencing, coded gates and CCTV, all units are individually alarmed and our resident managers live on site. One of the many benefits of having resident managers is that they can be quick to respond, should an emergency occur, not every facility has resident managers – Kiwi Self Storage does.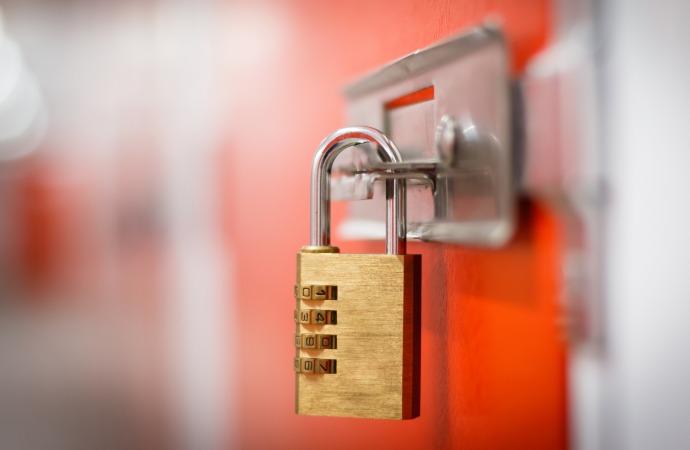 Staff
It makes everything easier if you have a good rapport with the staff who are managing the facility. They're the storage experts and they know the facility inside and out, but most importantly, they care about keeping your belongings safe and making the process as easy as possible for you.
Cleanliness
Ask for a tour of the facility and to look inside the units so you can see the level of cleanliness throughout. You could also ask about daily maintenance and how the units are cleaned before new customers move in.
Access
Make sure you pick a facility with access hours to suit you and your needs. At Kiwi Self Storage, you can access your unit from 5am-11pm but if you need access outside those hours, 24-hour access is available on application. Ask one of our staff for more information.

Let's face it, you want to keep your belongings safe – otherwise you wouldn't be putting them in storage. Security should be a top priority at whichever storage facility you decide to use. At Kiwi Self Storage we consider the following must haves to ensure we've got all bases covered!
CCTV
We've got CCTV cameras all around our facility with live-stream screens in the main office.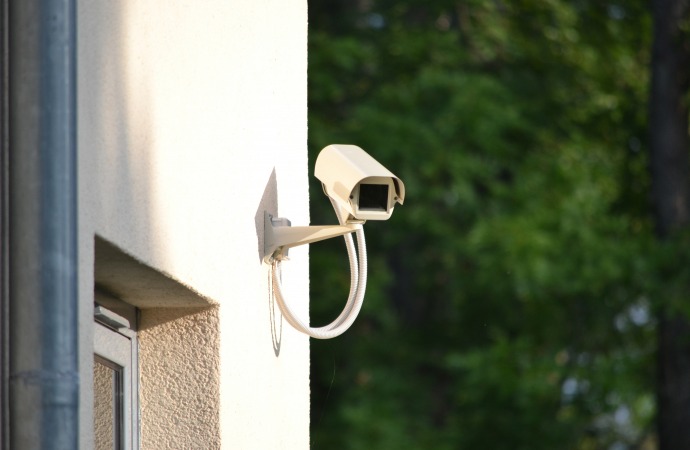 Electric-perimeter fencing
These fences are a powerful anti-intruder measure and we've got them at all of our facilities.
Coded gates
When you sign up for self storage, you'll be asked to choose a 5 digit pin number, which you'll need to enter each time you visit the facility. When you drive up to the gate, you need to enter # and then your private pin number followed by *. Only then will the alarm on your unit or units be disarmed and the gate open. There is an entry gate and exit gate and when you enter your code to open the exit gate, it will re-engage the alarms on your unit(s).
Individually-alarmed units
Every unit is alarmed and becomes disarmed when you enter your code at the gate and when you exit the facility, you are required to enter your code again. If you skip this step, when you attempt to unlock your unit, the alarm will be sounded and if this happens out of office hours, you might incur a call-out fee from our security company.
Resident managers
One of the best things about Kiwi Self Storage is our resident managers who live on site. Not only are they storage specialists, but they can be quick to respond should an emergency occur or an alarm sound.

Since we know price will generally be a factor, we have some ideas to help you save money on storing your goods.
Declutter Before You Store
Now is a great time to think about whether you still need to keep everything in your home. Too many old magazines and books? Any old appliances you haven't used in years?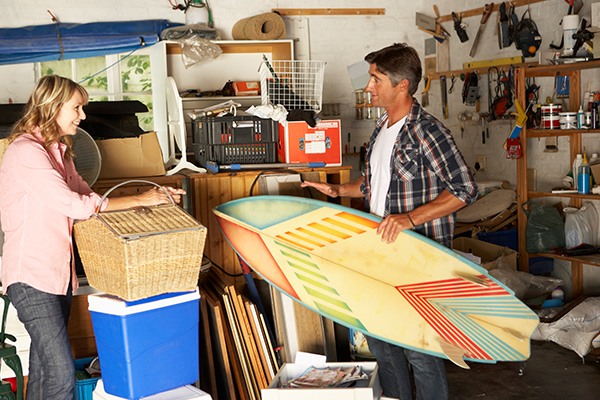 You can save money on storage space if you clean them out.
Decide Whether to Store It or Replace It Later
Long term storage of some of your large items may not be cost effective.
Would you be better off buying a replacement refrigerator later, instead of paying for extra storage space?
Rent the Smallest Space Possible
Our staff have a lot of experience with customers shifting households small and large. Talk to them for advice on the smallest space you will need.
Don't forget we have a free space calculator and size guide to help you work out your needs.
Stack It High
Make the most of your storage space by packing efficiently. Shelves will save you money by letting you stack items to the ceiling.
Make sure you keep your most used goods near the front where you can access them without moving everything.
Downsize your storage
Review your storage needs regularly. Your needs might change and there might be items that you no longer want.

You can store almost anything including:
Household contents


Files and documents


Stock and other commercial items


Tools and equipment


Sports equipment


Cars


Boats and trailers


You aren't allowed to store any goods that are:
Illegal or stolen
Inflammable
Explosive
Toxic or hazardous
Perishable, such as certain types of foodstuffs
Items that will attract vermin
Anything that is a risk to the property of any person
This includes for example: food that requires refrigeration or loose food items. Gas, chlorine, acid, paint, petrol and anything that can leak.

Storing your vehicles at self storage facilities can be a really cost-effective way to keep them safe until you want to use them again. You can store cars, boats, trucks, vans, caravans, motor homes, jet skis, motorbikes and trailers, and rest assured they're being protected by electric perimeter fencing, coded gates and CCTV.
Whether for domestic or commercial use, keeping your vehicles in storage frees up space at home and most importantly, gives them another level of protection.
For tradesmen and other people who keep tools and other important items in their vans overnight, the extra security that you get when you park it in a self storage facility is invaluable. You can access your vehicle as and when you need to and the rental agreements are flexible.

Something that's important to consider is how to store things carefully, in order to protect them for the duration of the lease.
Before storage
We always say, as a general rule you should put everything into boxes and anything that will not fit into boxes should be covered. Boxes should be filled to capacity but not overfilled; partially full or bulging boxes may tip or collapse. We sell boxes and a whole range of other packing supplies at each of our facilities.
Another key thing to bear in mind is that your belongings aren't automatically covered by insurance if you use self storage, you'll need to check whether your items are covered by your home contents insurance if you take the items away from home (some insurance companies cover this but not all), if they aren't, we recommend taking out separate insurance – ours costs as little as a cup of coffee per month.
If you're moving boxes and furniture into self storage on a damp, rainy day or if you're storing any aquatic equipment, it's really important to dry all of the items thoroughly before leaving them in your storage unit. Otherwise, regardless of whether you use our recommended furniture or mattress covers, you could encourage mould or mildew to develop on the items.
Another tip is to make sure that there's enough space between the items when they're in the unit…if you cram everything into too small a space, the air can't flow freely.
If you're planning to access the unit regularly, make sure that you have a large enough unit that you can access everything that you need to without risk of injury. If you're putting items into storage that you won't need to access until the end of your rental period, then you can maximise the height of the unit and fill up the space.
During storage
It's a good idea to come and check on your units every few months, or at least, every change of seasons. This gives you the opportunity to check that everything is how you left it, add more or take some items away, re-tape any boxes that have become unstuck and generally make sure everything is as it should be. In the unlikely situation that you do discover any damage, go and speak to the facility managers immediately.

When placing items into storage it's important to pack your belongings properly.
As we've said before, a general rule for packing is that you should put everything into boxes and anything that doesn't fit into boxes should be covered. Even if your storage unit is clean and dry, covering up items such as mattresses and sofas ensures that they stay fresh.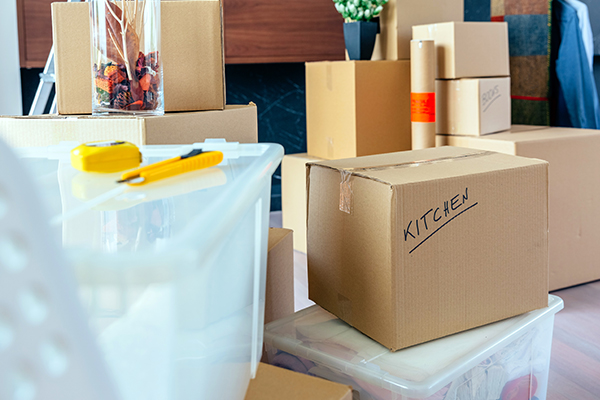 Boxes should be filled to capacity but not overfilled; partially full or bulging boxes may tip or collapse. Heavy items like books and tools should be packed in smaller boxes so they are easy to handle. Packing and labeling boxes room by room makes the unpacking much easier and if you need to find something in storage you will have some idea of which carton to begin looking in.
We like to use coloured stickers on ours – make sure you put them on the side of the box and not the top though! All you need is a selection of coloured stickers and one piece of paper which indexes which colours represent which rooms. Easy!

Are you getting the most out of your storage unit? It is surprising how many people pack their belongings into storage without any sort of plan as to how they will find items later, or even accessing items while still in storage.
If you take some time initially to plan the layout of your storage unit, it will save you plenty of time and energy in the future. You will also more than likely be able to fit more belongings into your unit than if you simply stuffed them in there.
You can get an idea of how much space you need by using our handy space calculator.
Start a list
If you create a list of items which go into storage you will be able to easily check where an item is if you are looking for it.
A list will also be helpful in the event that you need to claim insurance. It is recommended that you insure any items going into storage in the event of natural disasters.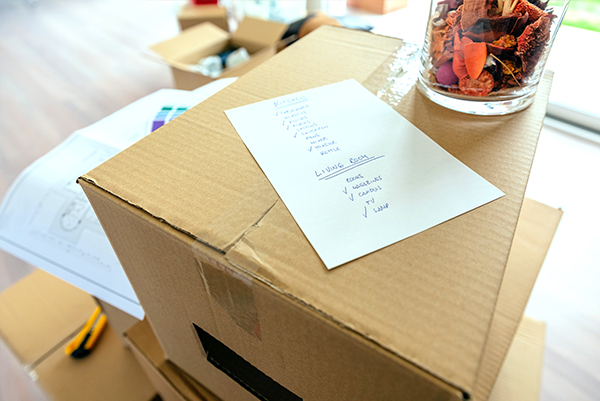 Clean, dismantle, and wrap furniture
When placing furniture in storage for an extended period it is highly recommended that you wrap them in a protective cover.
Firstly, you should wipe down the furniture with a cleaning product. Leather furniture such as sofas should be cleaned with specific leather cleaner to help moisturize the leather. Care should be taken to lift any cushions to clean hidden areas. You can watch our brief video on how to protect you leather sofa here.
Once cleaned allow sufficient time for the furniture to dry. Covering them while still damp is likely to cause build up and potential deterioration of material.
Items such as tables which can have legs removed should be dismantled and packed as flat as possible. Place any screws and bolts into a well-sealed plastic bag and label the bag appropriately. Set aside a small box to place all the bags into.
If there is space you can leave a table assembled and stack boxes under it. This is useful if you have boxes with contents that will not support a lot of weight. Just make sure the table or other furniture can support the weight of the items on top. Another tip is to fill cupboards shelves and other empty space with items. This can be overlooked.
You can purchase durable plastic wraps specific to various furniture items including mattresses. A good quality wrap will be strong enough to grip while carrying the furniture without ripping. You will want to seal the wrap with packing tape. When taping, avoid placing tape directly to furniture surfaces. This can cause damage when being removed.
A box for everything
Large items such as furniture aside, you should be able to pack all of your items for storage into an appropriate box. This is both for organization and efficiency.
Using appropriate boxes will firstly allow you to label them to find items later. Boxes should be labelled on the side which will be visible once stacked.
Be specific. Label the room the box has come from, and the different types of items which have been packed in it.
If there are gaps in the box, filler products such as bubble wrap, or acid-free tissue paper should be used.
For flat items such as mirrors, pictures, and TV's you are able to buy specialized boxes to store them safely. Flat items should generally be stored upright on their edge. TV's specifically should never be stored flat. If you need to store pictures or mirrors flat, be sure to place them at the top of your pile of boxes.
Be sure that all boxes can be closed properly to provide a flat stackable surface. Using sets of boxes which are the same size will make for much easier and more efficient stacking in your storage unit.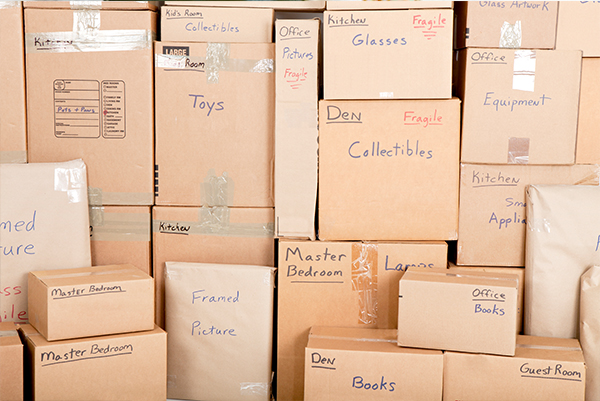 Leave paths for access
While you may not need to regularly access items in storage, you don't want to find yourself having to unpack the entire unit to find one small item tucked away in the back. Make sure you are able to see every box you have packed, an have enough space to move it out if need be.
Large and heavy first
Tall item such as mattresses and fridges should be stacked first, up against the wall and out of the way, to prevent any potential mishaps.
When stacking boxes your heaviest items should go down first working your way up by weight, with delicate items going on last to prevent crushing.
No Hazardous Items
Be careful not to store any combustible items, such as paint or chemicals. This not only creates a dangerous situation for your belongings but those of other customers.
If you plan on storing you barbeque, they should be thoroughly cleaned, and any gas bottles should be empty.
Petrol lawn mowers, and the likes should also be emptied prior to storing.
Plan to forget
If you are storing items for a significant amount of time, you will likely forget where in the unit you have stored things. While having labelled the boxes will help – to save even more time, draw a quick reference map of the unit once everything is packed, and tape it to the inside of the door of your unit.

As a general rule, everything that can fit into boxes – should, and anything that can't – should be covered. Here are some tips on packing the most common items.
Electronics and computers
Where possible, pack all electronic equipment back in their original boxes and tape them closed, they should then be stored upright. If you don't have the original boxes, wrap them in bubble wrap and store them in marked boxes. You should also remove the batteries from any battery-powered items as they may leak over time.
Fridges, freezers and whiteware
It's really important that fridges and freezers are thoroughly defrosted, cleaned and dried before you store them. Once clean, leave the door wedged ajar to help them remain fresh. Ensure that washing machines and dishwashers are completely drained before storing. No items should be left plugged in or running.
Mirrors, windows, screens and paintings
All of these types of item should be protected by a packing material like bubble wrap or in a flat pack carton, and should be stored standing on their edges in an upright position, not lying flat.
Dishes and glassware
Place a layer of packing inside the bottom and top of cartons containing breakables. Protect fragile items by wrapping them individually in packing paper or bubble wrap. We don't advise using newspaper as it can be very messy and possibly stain your items. Nest your cups and bowls, and stand plates, saucers, casserole dishes and platters on their edges. Fill in any gaps in the boxes with scrunched up packing paper or linen. Make sure you label all boxes containing fragile items like these and avoid storing heavy items on top of them.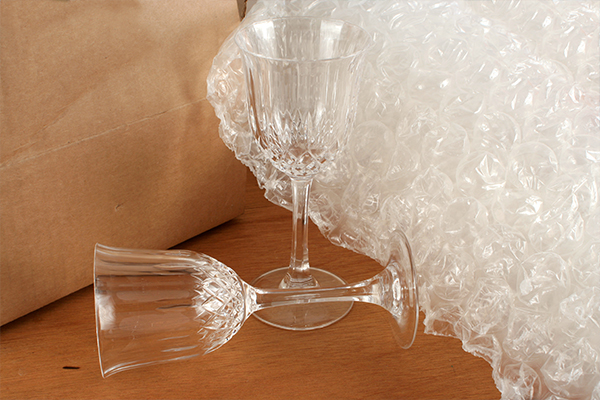 Furniture
All furniture should be thoroughly clean and dry before being stored. Wooden furniture should be polished and wrapped with corrugated cardboard. It's a good idea to buy proper protective covers for these items. Mattresses and bed bases should also be wrapped or covered.
Precious items
Ensure that these are wrapped in acid free tissue paper and packed in boxes marked 'fragile'.
Lawn mowers and other machinery
Drain the fuel and oil from all machinery and store upright. Lawn mowers are very prone to oil and fuel leakage when stored on their side and spillage can damage other goods in your space. Gas bottles from BBQs and heaters must be emptied before storing.

A self storage unit is a great way to store belongings short term or long term.  If you are thinking of long term storage, investing in shelving can really pay dividends.  In this post we explain why.
When you load your belongings into your storage unit, floor space is limited.  Depending on the size of the unit, you may need to reserve an area as a walkway to access the rest of the space.  Once the floor space is used, you can only go up.  Some items lend themselves to stacking but many do not.  Even archive boxes can suffer when stacked too high.  Small items stacked upon each other can quickly create a mess.
Using the space more than once
With shelving you can use much of the floor space more than once: you can double, triple or even quadruple the horizontal space in your unit.  Your belongings can go upwards in an orderly fashion, tidily and without crushing things.  You can remove something from the bottom without everything toppling over.  And you can organise your belongings on different levels.  With shelving you can get more into a smaller unit – saving you money.
All sorts of options
If you are a handyman you can build your own shelving with materials and tools available at a DIY store.  Alternatively those same stores sell various types of shelving systems. Mitre10 has a brand called Muscle Rack shown below.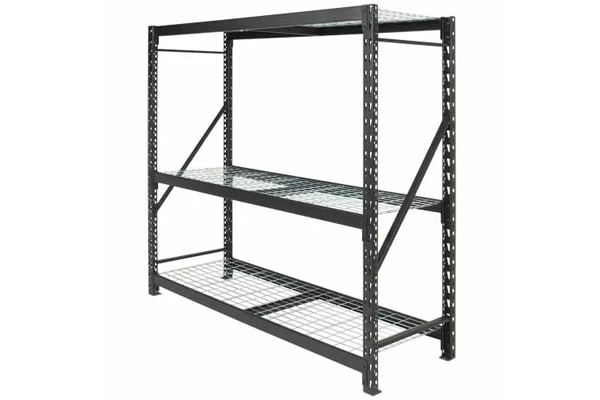 There are also more professional racking systems available from specialist providers for more heavy duty requirements.  There is even shelving on Trademe.

For a lot of our customers, storage is a long-term commitment which helps them free up space in their home, store stock for their business and countless other opportunities but it can also be a really convenient, short-term solution to a number of issues.
Selling your house?
If you're selling your home, self storage can be a fantastic way to showcase your home without letting it appear too "lived-in". For example, if you're keen to show how much storage you've got at home, it's easiest to do this when the cupboards aren't chocked full to the brim to demonstrate how much additional space that you could use. Also, the less clutter you have around your house, the more easily people can imagine their items fitting in there.
Taking a sabbatical or a trip overseas?
Self storage can be a great option for your belongings when you move overseas temporarily or permanently, if you don't have family nearby (or friends with any spare room at their house!), if your intention is to come back to New Zealand in the near or not-so-near future, you could rent a self storage unit and rest assured that your items are safe.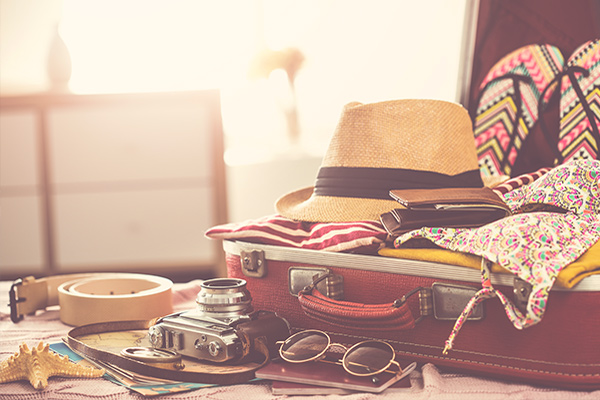 Moving offices?
If you're moving your team (or a number of teams) into another office, it can be a bit of a hectic time. You could look into renting a storage unit for document storage, furniture storage, stationery storage or whatever you need rather than immediately filling up your new space with your existing items.
Starting a business?
With office rental costs seemingly ever on the increase, renting storage units with the option to upgrade to a larger unit or move down to a smaller one, can be a great idea. You can store excess stock, documents, materials and all sorts and have access to the unit(s) from 5am-11pm, seven days a week. Another key thing is that self storage can help you keep your work and home lives separate, with one not causing problems for the other. If you're considering starting an online retail business you might want to check out our other article with a few extra tips, here.
Our rolling contracts mean that it's easy to take short term storage without any big commitments.

Here are just some of the types of businesses that can use self storage:
Publishers
Need to store magazines, brochures or books before you sell them? Or store excess stock? A self storage unit is perfect for this, our staff can assist with deliveries too. You can move to a larger or smaller unit if you need more space.
Contractors and Tradies
Keeping your tools or equipment in your garage or vehicle can seem convenient but can come with some risks, theft being the main one. Tools of the trade can be expensive and it can set you back a lot of money to replace them suddenly, not to mention potentially losing a days' work. If you keep everything in a storage unit, you can rest assured that your tools and equipment will be safe in our facilities.
Theatre groups
Need somewhere to store all of those sets, props and costumes? Look no further. You could even use it as a living and breathing costume department.
Online businesses
Storage facilities are perfect for online businesses. Our North Shore facility is MPI-approved, so you can have your shipping container delivered straight there. Here's a post we wrote about how to deal with the shipping containers. Even if not using an MPI facility you can store the contents of a container after clearance and unloading. Often when you're starting out, your inventory can grow faster than the space you've got available so self storage can be a real help.
Sales reps
What do you do if your office is on one side of the city and your customer base another? Can you fit all of your samples and stock into your car? Even if you can, is it worth the risk of theft? A self storage unit can be ideal. Not only does it make it easy to keep an inventory, you can come and go as often as you like and if you need more storage, you can look at getting a larger unit.
We recommend our Ellerslie facility for example to people living in East Auckland (Howick, Pakuranga). It gives you easy access to the rest of Auckland via several main roads and motorways, but is also centrally located if you want to refresh your stock during the day.
Downsizing offices
We have seen a number of office businesses downsizing over the last year. They have been adjusting how their employees work, with many spend a number of days at home.

We're glad you asked! We know there are lots of options out there and it can be hard to know which storage company to go with.
As we mentioned earlier in this guide, it can be tempting to look for the cheapest option and go with it but like with many other industries, you get what you pay for.
At Kiwi Self Storage, we make storage easy. The moment you walk into one of our facilities, our friendly managers will take the list of items you want to store or your space assessment and help you work out what size unit you need, give you a tour of the facility and let you know the benefits of storing with us.
Our facilities are:

Secure
CCTV, electric-perimeter fencing, individually-alarmed units and coded gates.
Conveniently located
Wellington: Newlands and Kilbirnie
Auckland: North Shore, Ellerslie and Mt Roskill
Lots of different sized units
We'll help you work out which is the best size for you and give you advice on how to make the most of the space.
Resident managers who live on site
They can be quick to respond should an emergency occur and provide round-the-clock security for your facility.
Free use of trailers and trolleys to help you move.
We sell a wide range of packaging materials

Boxes
Packing supplies
Tape
Bubble wrap
Specialised furniture covers
and more!
We offer competitively-priced insurance for as little as a cup of coffee per month!
Our staff are storage specialists and they're happy to help.
The main thing is that you get a good feel for the facility and feel comfortable. Whether you're storing for a short time or for longer, it's important to look at all factors.
We know we're biased but we've been in this business for over twenty years now and we strive to make the process easier for you. At Kiwi Self Storage, we put you, the customer at the heart of everything we do. Let us make storage easy for you.
Give us a call today on 0800 58 57 56 or enquire online.
We make storage easy.