Unloading a shipping container at Kiwi Self Storage North Shore
Our North Shore storage facility has Ministry for Primary Industries (MPI)-approved transitional facilities so you can unload shipping containers.
First things first, you need to check that what you're importing meets the MPI rules and regulations. These are in place to protect our environment and our international trade relationships, so before you start, make sure you adhere to them. You can find more information about preparing to import here or try this step-by-step guide.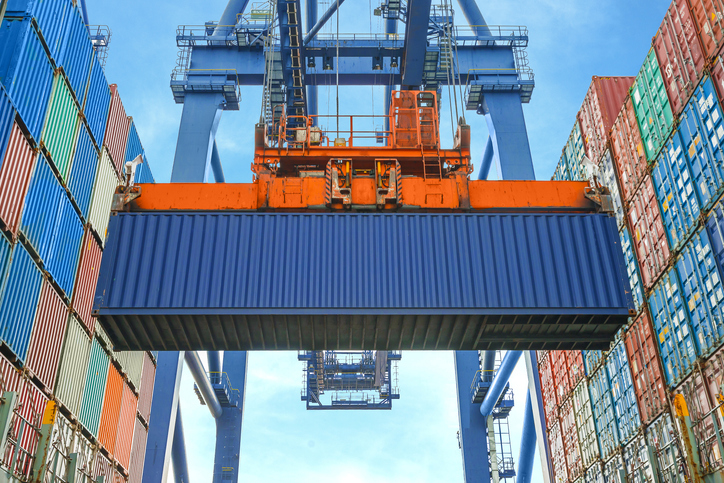 Did you know that MPI staff inspect close to 50,000 import consignments a year and around 20% of them fail the biosecurity requirements. If your goods do not meet the regulations, there may be a charge from the shipping company and/or the transitional facility while MPI decontaminates and inspects.
Here are some guidelines for unloading sea containers at Kiwi Self Storage, North Shore.
1) Customers must select a unit and complete a Standard License Agreement including payment for the Unit and all other charges prior to the container arriving or entering the Storage Facility at Kiwi Self Storage, North Shore. Note: we have a minimum Storage period of 1 month.

2) Kiwi Self Storage must receive from the customer or the customers Agent, a Customs Delivery Order and or a Bio-security Authority Clearance Certificate (BA/CC), PRIOR to the container entering the Storage Centre at Kiwi Self Storage, North Shore.

3) No containers can come on site or be removed from site outside Office hours 8.30am to 5.30pm Monday to Friday, 9.00am to 2.00pm Saturday and Sunday. Storers are not permitted to give container trucks entrance or exit or the PIN number.

4) The BA/CC form will identify if a MPI Officer is required to inspect the container and/or certain specific items. If a MPI Officer is required, the Container MUST NOT be opened until the MPI officer arrives (subject to arrangements made with MPI).

5) Subject to 3 above, an Accredited Person (AP) must also be present when the container is opened at Kiwi Self Storage and remain onsite until signed off. NOTE: We will not permit a container to be opened unless Items 3 and 4 are complied with in full.

6) All Accredited Persons (AP) must provide Kiwi Self Storage adequate ID of their Accreditation with MPI. The Accreditation may be confirmed by phone with MPI.

7) Once a container has been opened and the contents inspected, the Accredited Person (AP), must complete a MPI Quarantine Service Container Log Sheet (Log Sheet), a copy of which will be held on file at Kiwi Self Storage and the original sent to MPI by the Accredited Person.

8) Once the goods have been loaded into a storage unit the customer is to place a Padlock on the unit and keep the key.

9) Containers are to be removed from Kiwi Self Storage, North Shore as soon as possible. It is the responsibility of the customer to have the container removed from Kiwi Self Storage.

10) Charges apply, so if you're interested in unloading a sea container at our North Shore facility, please call 09 476 4667 and speak to one of our staff.
If you'd like any more information on this, do speak to our friendly managers or check out the MPI website.