Nov 12 18
Why We Recommend Packing with Acid Free Tissue Paper
Acid-free tissue is a protective packaging material that not only looks and feels fantastic but more importantly will prevent tarnishing on even your most delicate items - from jewellery and china, to silverware and textiles.
Acid free tissue has been specifically designed to protect valuable items from being permanently damaged. Not only does it protect your belongings, it is also both thin and durable for easy wrapping.
The manufacturing of acid-free tissue paper is a complex procedure which removes contaminates to ensure that the paper lasts for centuries. This pH-neutral tissue paper can in fact last up to 500 years. You should note that exposure to sunlight, moisture and dust can affect the life expectancy, so please bear this in mind when it comes to storage.
Acid-free paper is pH7 or higher and is lignin and sulphur free. Acidity levels of 0-7 are considered acidic and 7 – 14 is normal. It is possible to get kits so you can test the acidic levels yourself – however, if you are unsure there are facilities available to have these professionally assessed.
Lignin is an organic polymer most commonly derived from wood, and has many useful applications. For example during the production of normal paper, it is mixed with bleach and other chemicals to make paper white.
Unfortunately over time, it turns into hydrochloric acid, and as it breaks down within, this is what turns the paper yellow and losses strength, resulting in irreparable damage. So best not to be included in packaging materials.
When packing items into storage use acid-free tissue paper for:
Artwork preservation, including photographs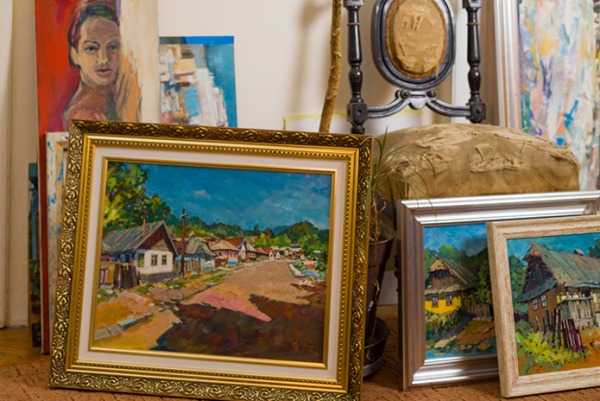 It is important to ensure other materials used in artwork are also acid-free, even down to the glue that is used to mount the artwork on the frame to avoid any permanent damage to the final piece.
With photographs, simply placing a sheet on the top of each photo will prevent other the issue of sticking together.
Wrapping of valuable clothing items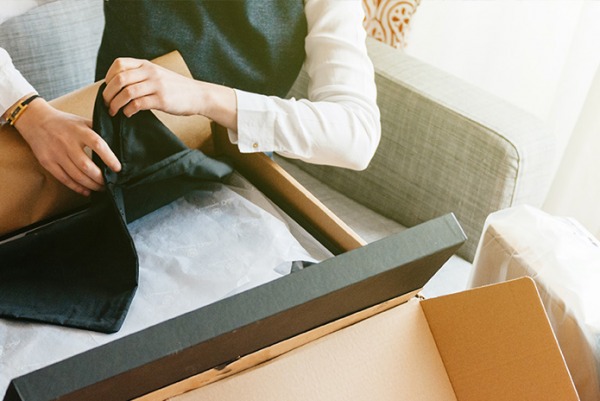 For any items of clothing of great value, it is best to wrap acid free tissue around each item and stored away correctly, either face down or hanging from a suitable hanger and device. It might also be useful to use a clothing bag over the top to add further protection from dust and moisture.
When folding and packing away in a box, you could also use a sheet on top of each item of clothing to prevent the spread of colour from one item to another.
Wrapping delicate or breakable items
For those with delicate and breakable items, use of acid free paper is essential to ensure each item is protected from damage. It might even be a good idea to place a piece of sturdy cardboard or similar material between each item to ensure no breakages during transit or while in storage. Don't forget to put a fragile sticker on the box, or label it very clearly to avoid any tragic heavy handling of your items.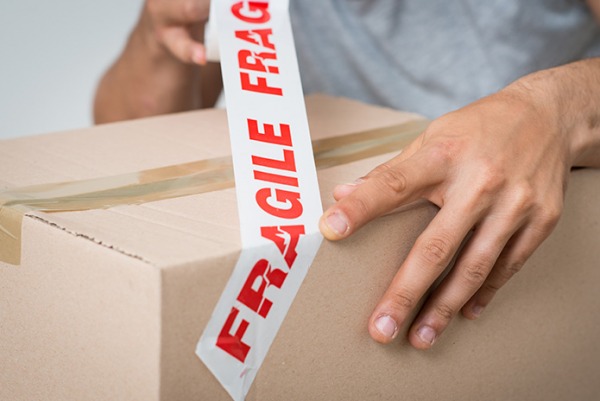 Lining storage boxes to prevent any dust or moisture getting in
Preparing boxes for storage is another step to ensuring all your belongings stay in tip top shape for years to come. After sealing the bottom of the box, it is a good idea to use several sheets of acid free tissue against the inside edges of the box, before packing your belongings in. You could even go one step further and place certain wrapped up items in plastic bags. Never store treasured items in plastic bags on its own – the plastic may break down and cause irreparable damage - always best to wrap item first.
Good cushioning support or the perfect gap filler
Acid free tissue paper is soft enough to scrunch up and place in the empty gaps of a box, therefore, allowing for breakables to be completely secure and lessening the chance of breakages. It would be a shame to put so much effort into packing to have certain items broken upon arrival at the new location.
Acid free tissue is ideal for wrapping clothing, albums and other keepsakes before storage or transport because it is free of the acids that will cause it to deteriorate over time and damage the items it is in contact with.
You can rest assured that when you use acid-free tissue paper, no colour will run onto any items this paper comes in contact with, and will not get yellow with age. When you choose to wrap your items in acid-free tissue paper, they will be well protected from erosion. It is the wrapping material of choice for museums around the world, to keep their artifacts preserved.