Apr 23 2018
What you need to know before buying a project car
Have you always wanted to restore a beautiful old car to its former glory? It's certainly one on a few bucket lists out there, so if you're getting closer to making this a reality we have noted a few things you should keep in mind as you start your journey.
Set your budget
Figure out what you're prepared to spend on your project. Keep in mind, you'll need to factor in insurance costs.
Start the hunt
Probably the most difficult part of the process is finding the right car. You don't want to rush into this. Too often people are impatient and buy one of the first vehicles they find. You want to avoid this by all means necessary. Unless of course you come across a gem early in your search. Choosing the right vehicle will not only save you time but will also ensure you don't blow your budget.
Don't "fall in love." If you find a car you really like, you will likely start looking through rose-tinted glasses. You will see all the good parts, and neglect to see the bad. Be sure to step back and take the time to find any red flags.
Like most things, if it's out there to buy it will usually be online somewhere. New Zealand has some excellent local directories. Trademe alone currently has around 800 classic vehicles looking for someone to love them. If you're in Wellington it would certainly be worth taking a trip to the Kapiti Coast and visiting Auto Classics. They always have an excellent selection of classic vehicles.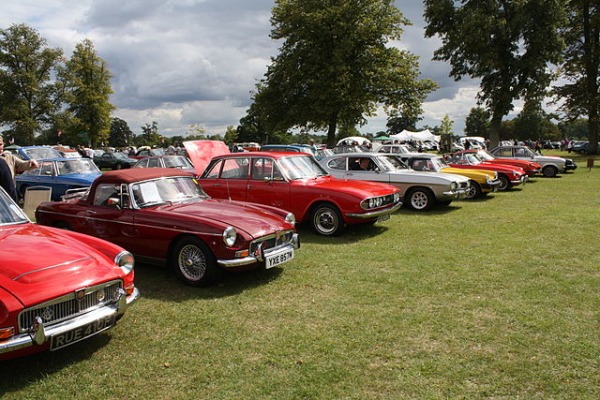 Before you head to your first inspection…buy a log book
There's a lot to check when you're look at each of your potential projects. You'll want to take note of every little detail and be able to go and budget all the potential repair work.
Check the bodywork
Be meticulous. You'll find plenty of rusty old cars up for sale. The reason for this, is that bodywork can easily become the most expensive part of your restoration. We have a few floating around our vehicle storage units. Welding is hugely expensive, so it needs to be avoided like the plague.
You want a solid foundation to build on. Everything else is an easy fix in comparison.
You must check underneath the car. Even if it means crawling on the ground.
Check for bubbling under the paintwork. This is generally a sure sign of danger below.
Take note of any panels with visible rot, and get quotes for repairs on these.
Be aware of dodgy fix jobs. Some crafty buggers will use some sort of filler on rotting bodywork and give it a fresh coat of paint. If a panel if looking a little shinier than the rest, be sure to ask what's been done under that section.
Next stop…the engine
So, you pop the hood. How's it looking? Is the wiring looking pretty tidy? If it's been taped up, you've got yourself a red flag.
How's the oil looking? If it's a bit milky, there's a chance there are issues with the head gasket.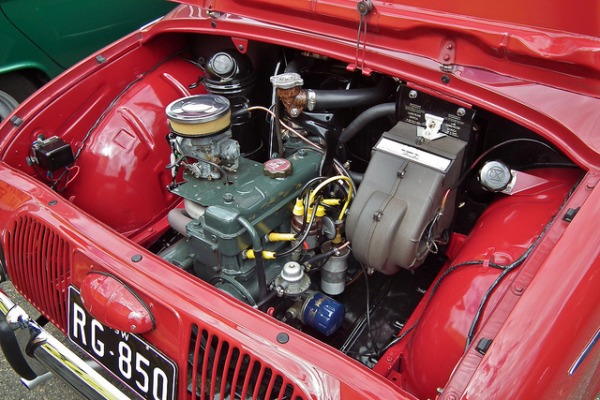 Once you've given the engine a once over, it's time to start her up and listen to her sweet voice. You'll want to make sure the engine is cold first, otherwise some issues will not show up.
Were there any significant fumes when you started up? Hopefully she's rev'ing with no misfiring, or delays.
If the engines a dud, it's something to add to the budget.
Check the numbers add up
I'm not talking budget this time. If you're looking for a genuine classic vehicle as an investment you want to check that the rear axle, transmission, and engine all match the car's VIN number.
Get her on the road
If the car has started up, you will want to take her for a test drive. This is the only way to find out what else is potentially wrong. www.consumerprotection.govt.nz has a good basic checklist you can download about taking a vehicle for a test drive.
Don't be scared of high mileage
This is a project after all. As long as it's been well maintained you should be ok. The lower the mileage, the higher the purchase price.
Size should be considered
You'll want to be sure you have adequate space to store your car, both while you're working on it, and when it's just parked up. Whether you're parking it at home, or have looked into vehicle storage units, be sure to make everything up to make sure you don't get left in a tight spot.
Do some good old-fashioned haggling
This doesn't come naturally to a few of us Kiwis, but it's pretty easy once you get the hang of it. Throw a few compliments out about the car, and offer a low figure, all with a smile. Don't expect to get a final figure right away. Go back and forth until you're 10-15% away from asking price. Once there give your final offer and be prepared to walk away.
Buy good quality tools
Don't be tempted to save money by purchasing cheaper low-quality tools. You'll end up having to replace them sooner rather than later, and there's nothing worse than really getting into the rhythm of your project late at night to have something like a cracked socket wrench put a halt to everything.
Ziplock bags and sharpies are your friends
If you take a part off your vehicle, make sure you bag it up and clearly label it, and ideally have some systematic storage solution in place. Otherwise good luck getting everything back in the right place.
Learn, learn, learn
As you begin your journey, find as many books, articles, internet pages, as you can. You could even join a local restoration club.  Nobody becomes an expert overnight but the more you know about the cars, the higher chance you have for a successful outcome for your project.
Expect delays
You might have a timeframe in mind for completing your project, but inevitably life happens. Don't feel rushed or tempted to cut corners as you fall behind your initial schedule. Remember to enjoy the process, and simply appreciate the whole experience.