Jul 27 22
Downsizing your home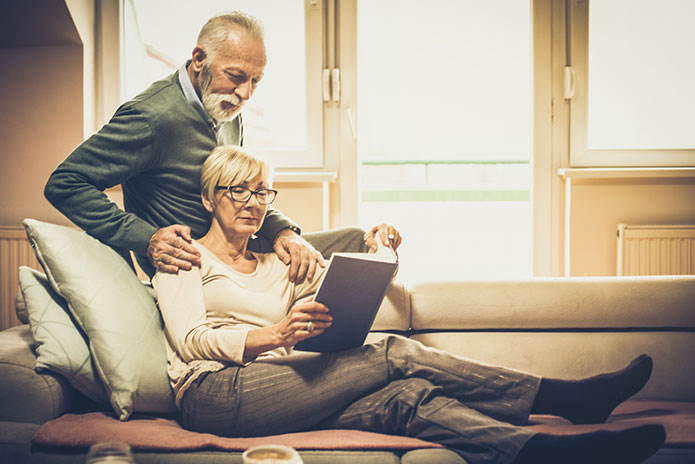 There are numerous reasons people decide to downsize. For example, often when kids have all grown up and you don't feel like maintaining a large house anymore, moving to a smaller home or even an apartment where you have no maintenance to do, can be an attractive option.

Major factors that may prompt you to downsize include:
Retirement
Wanting to do less maintenance
Kids have moved out
The home is becoming too costly
Wanting to use some of the liquidity from your home
Common questions people ask themselves when considering downsizing include:
Do I/we really need this much space anymore?
Are we really using it?
Is the burden of taking care of this place beginning to compromise the joy I/we used to feel in living here?
Would a smaller place fit our current lifestyle better?
Would the money it saves make it easier to travel, or do other things we enjoy?"
Nobody really wants to leave the home they've built a life in, but sometimes it's simply the best move.
What to be aware of when downsizing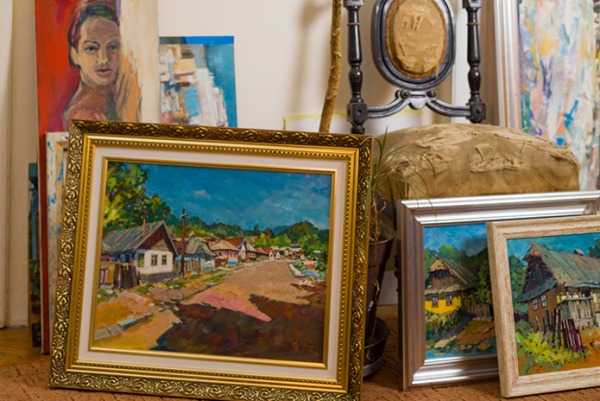 Get you valuations right
When downsizing it's easy to think you'll get a large sum for your current property and have plenty of funds to get your smaller property. You need to check your numbers through the process. Find out what a fair valuation of your property is, and get a mix of valuations in the areas you are looking to move to.

Consider what you want from your move
Often when you are downsizing you will have less constraints than when you previously bought property. No looking for school zones, possibly not worrying about a commute to work.
Unless you're selling because you urgently need cash, you can probably take some extra time to look around and find the right property for you.

If possible, sell before you buy
A major benefit of this is knowing exactly how much money you will be buying with. When downsizing you may also be competing with first home buyers again who won't have properties that need to sell. Sellers may prefer their offers because it doesn't have a sale condition included.
Declutter before you move
It can be tempting to leave decluttering until after you've moved. However, you won't thank yourself when you're sidestepping cardboard boxes in the hallway of your downsized property. Decluttering can be time-consuming, so starting early is key. Later in this blog we talk about how self storage can help with this process.

Before you make the move, a lot of work needs to go into downsizing, including the process of deciding which of your possessions to keep and which ones to give away.
Identify items you absolutely love or cherish
Picture having to quickly evacuate your home. What few items would utterly devastate you if they were lost? (We're not talking about collectibles with value) These are likely photos, letters, artwork, handmade gifts or things you made, jewelry, a small family heirloom, perhaps an item or two from your travels. What sentimental items would you save from a burning house? Gather or identify these items first. Try using sticky notes to mark these items or pack them all in a box.

Keep this selection deliberately small. It's meant to be a special and meaningful group of items. There's another level of belongings you can keep which are non-critical. But a personal treasure pile should fit in your backseat.
Invest in sturdy containers for items you'll be gifting
These are your gift containers, and we recommend sturdy containers with lids that seal tight. Think of them as a gift, because they are. Each piece of jewelry, photo, letter, homemade blanket or old jacket, you are filling this box with gifts to pass on.

Picture future generations of your family enjoying or telling stories about these items. Label your containers with the name of who they are intended for and put them in one room of the house.
Contemplate simplicity
Get yourself mentally prepared — if not excited — that you have the opportunity to live in a simpler space, a space filled with only the things you love.
Think, too, about how many things you own that you haven't actually used, touched or even seen in over a year. Focus on the joy you will feel by donating, selling or giving those items away. No matter which option you choose, you win.
Declutter room by room: Gift, sell, donate or trash
Now you're ready for the nitty-gritty part of how to downsize. Declutter room by room and learn the extraordinary feeling of lightness that a purge can bring. There are four categories that matter most to you now: Gift, sell, donate, trash. The more items you can identify for each category, the happier you will be. Tackle your home room by room — you'll have a larger feeling of accomplishment that way. When you buys boxes to pack everything into, we recommend using corrugated cardboard which is stronger.

You should also pick appropriately sized boxes. Small boxes for small heavy items, and larger boxes for light bulky items.
Tips for your sorting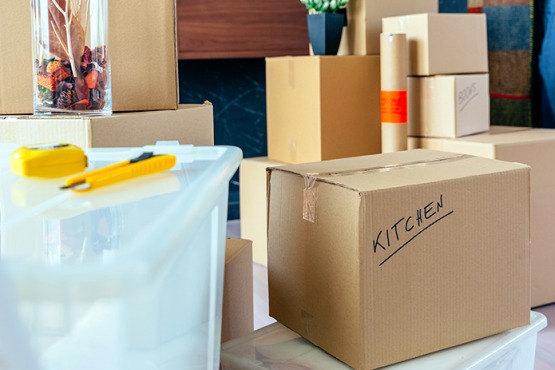 Consider your new floorplan
It also helps to have a floorplan of your new home, with the dimensions on it.  Measure your favorite furnishings and figure out which pieces will comfortably fit into new spaces, and which should find a new home. There's fun in acquiring a few pieces for a smaller home, and selling, auctioning or consigning older furnishings and collectibles might well cover those expenses.
Analyze your collectibles
The last warning: Don't be sloppy when it comes to collectibles. Set them aside until you can get them evaluated by an expert or at least a friend or relative with a computer. These might include baseball cards, signed memorabilia, vintage toys or artisan-crafted pieces.

Be aware of emotions. If you're downsizing after a tragedy, don't go overboard. You might consider putting some things in storage for a year or having a friend help you decide what to keep. Emotions run high after unexpected events, and if you're depressed, you may get rid of things you'll want later. Don't, however, use this as an excuse to keep everything.

When wrapping precious items using Acid Free Tissue paper will help preserve them. This paper goes through a complex manufacturing procedure to remove contaminates to ensure that it lasts for centuries. Acid free paper is pH7 or higher and is lignin and sulphur-free.
Purge items you won't need in an apartment or smaller home
Small homes don't require as many tools or decorations you may have stored in your garage or shed. To help you identify which items you can get rid of, here is a list of items you won't need in your new home:
Ladders larger than a stepstool
Garden tools
Wheelbarrow
Large power tools
Excessive outdoor Christmas decorations
Consolidate the items you only need one of
Here's a quick list to help you pare down some things of which we all accumulate extras. These are items you likely only need one of:
Set of dishes
Set of glassware
Set of Tupperware
Set of mixing bowls
Large serving platter
Household tools (hammer, screwdriver, tape measure)
Extra blankets (keep one heavy and one light, per guest bed)
Large winter and summer purse
Coats/Jackets for each type of weather (extra-warm, lighter-weight, rain jacket, windbreaker)
Umbrella (one travel size, one oversized)
Chilly Bin (you might keep a small one for car trips or picnics with grandkids)
Set of small tools, measuring tape
Ask a friend or professional to help
If you have trouble with decision-making, ask someone impartial to help you. Be sure to choose someone who embraces your goal of downsizing and decluttering. A friend won't have the same emotional attachment to your items and can help you narrow down your belongings, while also helping make sure you keep what you love. If your friends aren't available, a professional or aspiring home organizer could be a great investment. They will be efficient while also being kind.


Self Storage can help with the process
Once you've found your new home you probably want to move in as soon as possible. Unfortunately, you still need to sort through a significant amount of belongings to find out what you want to take into your new house.

Sorting through everything you've accumulated in your life takes time. You don't want to rush this process and regret throwing or giving away items that were important or sentimental to you. At the same time, you don't want the process to drag on and prevent you from moving on.

By using a self storage unit, you'll be able to store your excess belongings and sort through them in your own time. This will allow you to take the time to sort through additional items after you've made the move.
Seasonal items can become a space factor
Downsizing likely means you're losing some precious extra storage space inside and outside your home, which is often used for seasonal storage. Seasonal items tend to be bulky so they take up space, plus they can be too expensive to re-buy each season, so it makes sense to keep them.  Having a self-storage unit solves this problem by giving you plenty of space to keep seasonal items, like summer chairs, gardening supplies, bulky Winter clothing and Christmas décor. If you're sporty or outdoorsy, your storage unit is perfect to store your various sports gear or outdoor gear for whatever season.

An easy option for storing bulky coats and jackets is a port-a-robe, which is specifically designed to hang and transport valuable clothing items.

Choosing the right Self Storage Unit when downsizing
At Kiwi Self Storage we have a handy storage calculator to help choosing the right unit size. You will actually often over estimate the amount of space that you need. Our local storage facility managers are also just a phone call away to help you decide. They are more than happy to run through your requirements and point you in the right direction. They are the experts that figure out self storage requirements day in and day out, and can even offer advice around the local removalist companies if you need a hand with the shift.
For downsizing we often actually recommend hiring 2 smaller storage units instead of a larger one. This way you are able to organize items you plan on getting rid of into one, and items you want to keep into the other. Then once you've sold you items you can get rid of the second storage unit without having to worry about shuffling the remaining belongings you want to keep into a smaller unit. Our self storage units in Auckland or Wellington are conveniently located to help with your downsizing.