May 21 19
Creating inspiring outdoor spaces
Creating the perfect outdoor setting of your home is an exciting project. Here you will be able to a build a unique space where you can invite family and friends over and wow your guests with your creative flair for home and living design. You may already have the ideal setup with just a few tweaks needed in certain places or you may have the foundations that you can use to be revamped to a style of your choosing. Now is a great time to start working on your outdoor space, so that you are able to enjoy it when Summer rolls around again.
Think about the size of the outdoor area you have to work on and write up a list of ideas that can be transformed into different layouts. Size is everything and if planned right, the overall outlook won't be too cluttered and difficult to maintain. Keep things simple and have different zones in place – eating area, children's play area, footpath, plants and other arrangements and so on. Try to keep to two or three layouts that you pick and choose from. Think about what fits and what doesn't and you will soon end up with a final layout to work from.
It's also good to have a budget to work with and I suggest having a shop around before committing to a purchase. You should also have in mind costs for the upkeep after the project is completed and whether or not this fits in well in line with other finances you may have. It's all well and good having the perfect house inside and out, but if you can't afford the costs of upkeep, it would be best to look at other options to suit your budget.
Perhaps there is a particular theme you have in mind. This will also reflect on the type of furniture and other structures and accessories you would like. Whether you have a small or large area to work with, take into consideration the views and surrounding areas and try and incorporate that into your final layout. Consider the weather conditions that you may be faced with in the future and what impact it may have. It's important to ensure that every feature that you include is well protected against all elements.
The type of layout will also factor in those that live with you, whether it is your long term partner or perhaps the addition of children or pets. It's important to have some safety and security measures in place to ensure everyone can enjoy their time outside. Consider the impact that any work will have on the neighbouring properties and ensure plans are within building regulations specific to your home.
Some ideas for creating inspiring outdoor spaces include:
Vegetable and fruit garden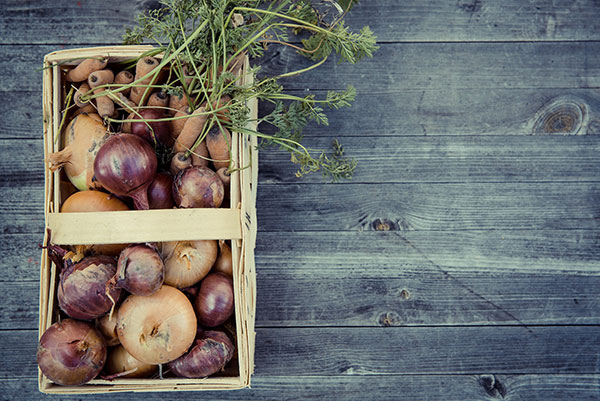 If grown in the right environment, home-grown fruit and vegetables taste a lot better that those purchased from the local supermarket. It's also kinder on the purse strings and a great hobby if you have the correct skills at hand to maintain. Think about fitting in a small greenhouse to protect from all weather conditions or pesky insects and other birds or animals. Get creative and install pot plants on unused wall space and build your own vertical garden. Ensure plants are easy to tend to with the use of a step ladder and appropriate gardening tools.
Water feature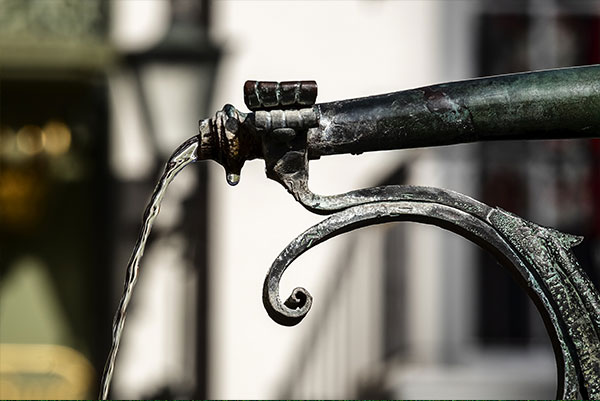 Depending on the amount of space you have available, a nice little water feature can complete the overall look of the outdoor area. You could build a pond near the garden with a nice bridge going over for that special touch. Or have a fountain to the side of the garden with seating nearby creating that relaxing area to read a book or entertain guests in. There's something about water which I find incredibly therapeutic so if a little bit of tranquillity in your surroundings is something that fits your profile, have a think about some options that might work for you.
Having your own swimming pool to cool off in or a spa to relax in would be the greatest indulgence at a time that is convenient for you. Include some seating and tables and some security fencing if required and you've got the ideal location to host summer pool parties or spa days.
Dining area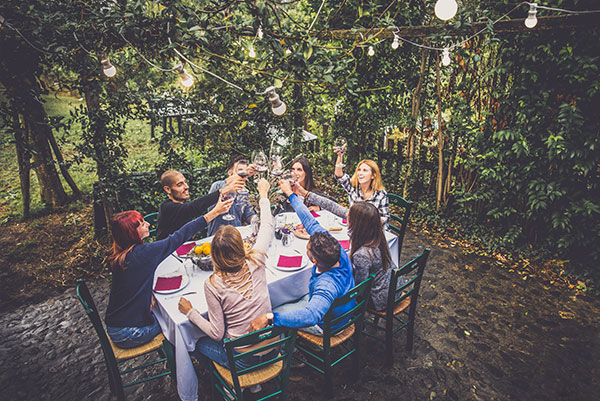 Eating outdoors is a wonderful way to enjoy a meal. It can also double up as an area to seat guests with some drinks and nibbles. If the budget allows, you could also think about installing a BBQ nearby. I would suggest setting up some good shade or protection against all types of weather. Could possibly create a patio connected to the main house with a gazebo or extending roof for sun and rain protection. A nice addition would be a bar area or bar trolley to keep all supplies in close reach. A trolley could also double up as a serving tray for food. When the weather gets a bit cooler, you could have a central fireplace or fire pit set up to keep everyone toasty and warm.
Seating area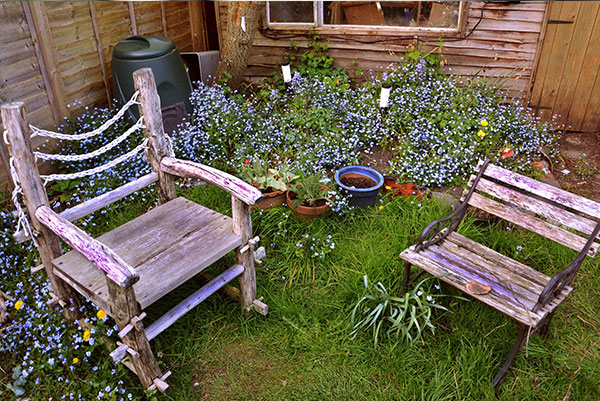 This can be separate from the dining area and situated underneath a tree for shade or in any open spaces of your choosing. I quite like the idea of setting up a hammock or a moveable swing chair so you have the freedom to change the placement when needed. Canopy beds are a nice touch on the patio or beanbags for the young ones to relax in.
Lighting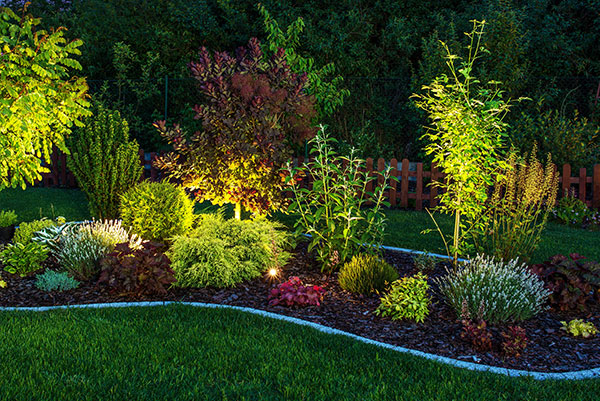 This can be kept quite simple and match the theme of your final layout. You should always consult with a professional expert when it comes to this type of setup, just as a safety precaution. You could have ambient lighting to cover the whole area outdoors plus the freedom to switch the mood of the lighting at the flick of a switch. This type of lighting works well along walls, footpaths or entertainment areas. It also acts as a good security measure instead of being all dark and gloomy when the sun goes down.
Otherwise you could look into purchasing portable lighting which can be used anytime and very user-friendly, without needing assistance from a professional.  Choose eco-friendly options wherever possible and remember to start small and you can always add more lighting further down the track.
Hobby and activity area
Depending on what activities you like to indulge in will reflect the layout of this idea. Could be a sheltered area where you could practise yoga or turn into a play area for children. This could also serve as a spare guest room when you have visitors over. Would also be a great private space when you just want a bit of time to reflect by yourself and go off the grid for awhile.
Your dream home will soon become reality with a little patience, a can-do attitude and a creative approach. Remember you have the freedom to create something special for you and your loved ones to enjoy for many years to come.