May 2 2019
How to store your fishing gear
We've now come to the end of the New Zealand open water fishing season. As the season officially wraps up after April are you looking for the best options to store you gear. Do you want to make sure it's all ready for action when the season starts up again in October?
Whenever packing up your gear for an extended period, there are a number of things to check and keep in mind. Things like replacing your lures and cleaning your reels can go a long way in making sure your fishing gear lasts for a long time.
Take your reels apart to clean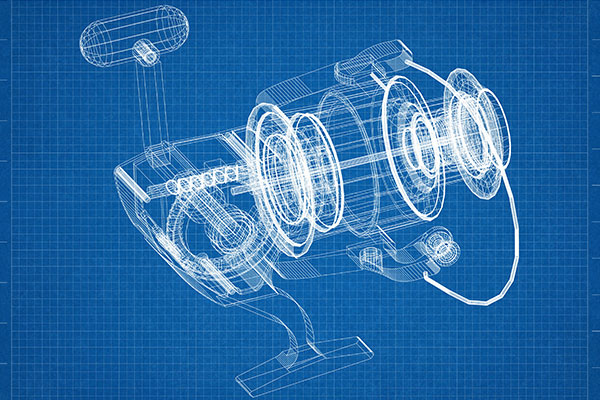 You can use and old toothbrush for getting all sand, salt, and grime off your reels. Take the lines off all reels before you wash them.  Make sure you rinse all parts thoroughly and put them on a towel to dry. When one side is completely dry, flip the parts over, so any water hiding in nooks and crannies can run out. Do this a few times.
You will want to replace any worn gears and springs. Oil and grease all moving parts so that they don't corrode and seize up. Do a final inspection to see if you missed any sand or salt residue. The big enemy of reels is corrosion, so make sure they are fully dry. You can choose to store them in their bags, but leave a gap in the opening to allow any moisture to escape.
Dial down your drag
Both open faced spinning reels and bait casting reels have drag systems full of little mechanical components. If there is too much torque on your drag, these components will be under unnecessary stress and become susceptible to failure.
Make a habit of unspooling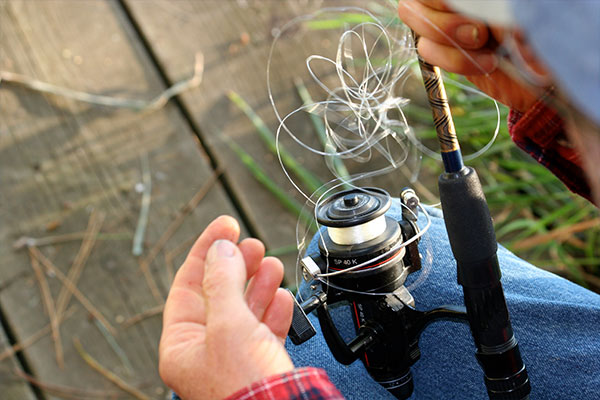 Spools made with fluorocarbon and monofilament have a coil memory, which tends to cause issues. Examine monofilament for wear and replace where necessary. Clean your lines with dish detergent and store in loose coils. If you store your lines in loose coils they are less likely to kink and tangle. Ideally though you will want to start the new season with a new line. This will provide you with a much more sensitive line compared to one with coil memory from the long off season.
Storing your rods
Keep them vertical to avoid creating a bend. You will also want to ensure they are kept at room temperature to avoid breakdown of the fiberglass or graphite.
Clean your rods off using the same old toothbrush to scrub around the hardware and guides. If you have an outdoor shower hop under it with a handful of roads to get them all done in less time.


Check all the guides and ferrules to ensure they are in good shape. Any worn guides should be replaced. Apply ferrule wax to the male ends of the ferrules. Check the reel seat to make sure the threads are clear of debris.


Finally, you can put your rods away. Ideally for longer periods you will want to disassemble your rods and store them in rod sleeves to avoid mixing them up. They come in various sizes and different colors. They don't cost that much, so buy the ones that fit your rods. You want to make sure your rods are completely dry before putting them away. Alternatively, you can setup a storage rack. You don't want to let your rods just sit at an angle against the wall, or leaning against each other because they will also bend and warp.

If you have space for a freestanding rack, a good option is the Jarvis Walker Free Standing Rod Storage Rack


 For wall mountable options Nacsan has a convenient range which include screw in, self adhesive or even magnetic backing.


Sharpen your knives
Your fillet knives will likely be getting dull by the end of the season. Use a 60-120 grit stone to sharpen them up ready for next season. Before putting it away make sure to clean it and apply a light coat of oil for safe keeping.
Organise your tackle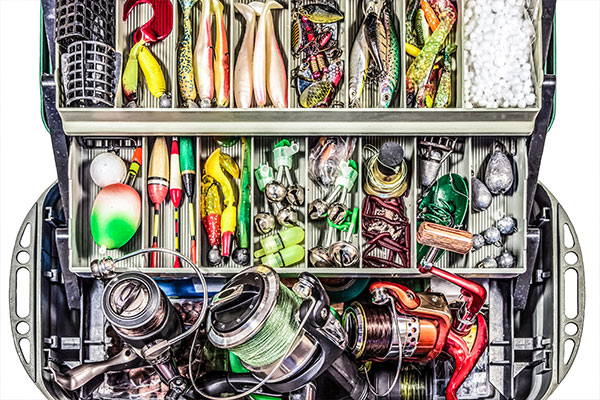 As part of organizing your gear, go over all your terminal tackle, making sure that your hooks are sharp and that jigs, lures, leaders, and other gear are clean and in their proper place. Generally you want to arrange your tackle based on the species of fish. To properly store your hooks, collect them on a good sized safety pin that is large enough to fit all of your hooks together.
Tackle container options
Hard-plastic tackle boxes
Hard-plastic tackle boxes are a good all-round choice for many types of fishing. Durable plastic construction stands-up to rough treatment while keeping gear secure in trays and compartments. Their main benefits include:
Highly durable - One of the reasons why anglers choose the box is because of its durability. Over time, product makers were also able to refine the technology of hard cases especially the plastic ones. Many manufacturers now reinforce plastic with resin so that they will last longer and provide better protection for the tackles.


Convenient fold-out trays- Hard tackle boxes often come with fold-out trays that offer a wide range of compartments that can fit baits, lures and other tools.


Proven track record - Hard tackle boxes have been aroundfor a very long time and have done the job perfecly without any issues


Waterproofing - Keeping tackles and tools dry is the number one priority of many anglers.
The strong plastic materials of the boxes along with the heavy-duty latches work in keeping moisture at bay.


Additional Storage - Most modern tackle boxes have top-loading sections that also serve as additional storage. The top section can accommodate items such as spools of fishing lines, tools and reels or items that would not fit into the trays.
Soft tackle bags
Soft tackle bags are another alternative. Their main compartment is used for carrying removable plastic tackle trays. This flexibility makes bags useful for anglers who chase different fish species or use different tactics from one trip to the next. Bags can also have other compartments and pockets for packing tools, sunglasses, and other items.
Tackle management
Group tackle for the same fish species together in the same tray or container


Organise lures based on what they do


Keep soft-plastic baits of the same color together in containers or bags. Mixing can cause colors to bleed


Use trays and utility boxes with small compartments to store hooks, sinkers, floats, and other small terminal tackle


Adjust tray dividers to match lure size and maximize storage space


Clear plastic lids will make it easy to see what's inside a container, but you should also use labels to identify container contents


Close and lock boxes and trays when not in use to prevent accidental spills and potential injuries


Always open and dry out wet gear after an outing to prevent tackle from rusting
Looking ahead to the next fishing season
If you're already looking ahead to next season we've pulled together a monthly breakdown for you:
August
This is when the New Zealand weather usually first starts to warm. Fishing will still be restricted to a small number of rivers and lakes.
September
Continuing to warm, however still challenging fishing. Trout finish spawning and return to the lakes, however they are generally in poor condition.
October
The fishing season officially kicks off on 1st October. Most of the lakes will reopen for salmon and trout fishing, with the exception of some high country Rainbow trout streams. the weather can still be cool, particularly in the evenings and nights. A major misconception about water conditions in New Zealand is the belief most rivers run high and discoloured in the Spring. This is simply incorrect as the snow pack in New Zealand is generally low and the runoff is long and gradual meaning the rivers run clear every month of the season. Fish will be active and starting to feed heavily to regain weight after the Winter months.
November
The remainder of the Rainbow Fishery rivers open for the season. November sees the real beginning of the warm weather and insect life proliferates with a corresponding increase in feeding activity by the fish. November is known for historically high catch rates. The weather is warming as Spring nears its conclusion.
December
The rivers are now dropping to early summer levels. The dry fly really starts to kick into gear as the water warms while nymph fishing continues to be very productive. Fish may go deeper during the hot and brightest times of the day but will emerge when the cooler evenings come.
January
New Zealand high summer at its best. The rivers are mostly low and clear allowing the bigger rivers, which have seen little attention up until now, to fish extremely well. It's the start of terrestrial fishing and most trout are surface oriented.
February
Traditionally, February is the busiest month to fish in New Zealand as it coincides with those escaping the deepest darkest chills of the Northern hemisphere winter. But anglers are here for a reason and nothing compares to a magical February day when seemingly every trout in the river is rising.
March
March is a great fishing month. A change of seasons as the first frost arrives on cue somewhere in the middle of the month. The terrestrials disappear overnight but are replaced by consistent afternoon mayfly hatches.  The trout are still looking upward and focus on smaller, cast friendly, offerings. A noticeable exit of anglers from February provides less pressured fish.
April
It's the last month of regular season for most Brown trout fisheries, with the fish actively feeding due to the cooler water.  Cool, clear Fall days provide the most consistent mayfly hatches of the season. Lake fishing starts to pick up as fish begin to move in from the deeper water in preparation for spawning. Brown Trout that have not seen an angler all season start staging in abundant numbers in pre-spawning runs coming out of the lakes up into the tributaries. It's a great month for dry fly aficionados.